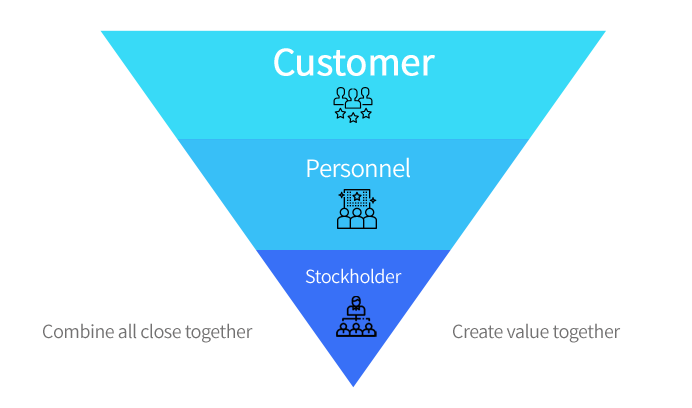 As a clear result of our vision, FuCom therefore designed "upside-down pyramidal structure" and infix this core spirit within our organization. We always put customer demand in the first priority!
Our definition of CUSTOMER VALUE is basing on profession. This is also why we focus on SPECIAL PARTS. We believe every customer must have had ever technical issue and couldn't figure out right away. I sincerely hope to have one chance to provide technical consultation and convince you that FuCom is your right partner!
FuCom all personnel sincerely hope every customer who we are serving can raise their competency radically and bring us progress forward together.